Friday Friday Friday!

It's my day again. Welcome back for another weekly installment of the one that carries on about BACKUP.
I was just sitting here looking at my mail and I saw a sales paper from one of my favorite computer stores. Now I don't work for or have any affiliation with "MicroCenter" but I really like shopping there for high tech gear. They will usually have what I am looking for and in stock. That means I can take it with me after feeling it in my hands in the store.
That brings me to the title of todays blog. One of the musts in my arsenal of defense against lost data is the ever popular (say the next thing in your head with an echo) "External Hard Drive"!

May it be USB or Firewire, it's the best tool for backing up your Mac or PC. On the Mac it's just great with either, Super Duper, Carbon Copy Cloner, or Time Machine.

And to think, you can have an external starting with 250 Gigabytes as low as $43.00. Heck at that price you could by 2 and that is what you need to do a good rotation of your backups. You can also snag up to 1 Terabyte for a mere $72.00. Microcenter is a great place to consider if you are in the market for an external hard drive.
So look into getting a couple of external hard drives and start rotating your backups offsite for safe keeping.
Musical Selection of the Week
It's starting to get cold outside so Winter is on it's way. Conversely, down under in Australia, Summer is coming. This is one of my favorite "down under artists" from the 90's
httpv://www.youtube.com/watch?v=UoReNaF1S3o
Shameless Plug Time!
I want to thank some of my fellow MacGroup members for coming out last weekend!!!!
This is the last weekend for you to come out and check out this play. Lots of Fun, emotion, and just great acting by a great group of actors and actresses. Besides RCP gives free popcorn at the performances and it is cabaret style. You can bring your own snacks and libations cause you are seated at tables and chairs. Oh by the way, I will be there as well …. acting
Here are more details —– Yes this is a SHAMELESS PLUG — But for the other 9 actors.
Last Weekend left in this run!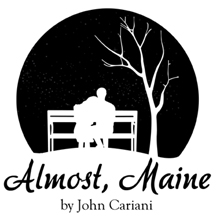 Almost, Maine
by John Cariani
Directed by Don & Jan Turner
This charming midwinter night's dream of a play turns romantic clichés on their ear as it chronicles the painfully hilarious amorous adventures (and misadventures) of residents of a remote northern town that doesn't quite exist.
Featuring Brandi Barton, Jen Bindeman, Calvin Carson, Ashley Croft, Daniel Croft, Joe Emmons, Peter Hathaway, Barb Mathers, Karen McHugh, Karol Moser & Larry Rink.
Friday, November 5th — 8pm
Saturday, November 6th — 8pm
                                                                            Tickets — $14
                                                                            To reserve tickets call (313) 532-4010